USAG Junior Olympic Program
Thank you for your interest in the Unique Gymnastics program. We truly appreciate the opportunity to work together with you and your children. Here at Unique, we believe in developing the potential in each child both as athletes and as people. Our top notch, experienced staff have helped qualify gymnasts at all levels. We have numerous state, regional, and national champions who have been a part of our program. In fact since our opening in 2007, we have had level 10 gymnasts qualify for the Junior Olympic Nationals every year.
Unique Gymnastics has over 100 members on our Competitive Teams. We offer USAG Women's Artistic Competitive Program training, Xcel, and Pre-Team through level 10 gymnastics. In addition to our women's artistic programs, we offer USAG Co-ed Trampoline and Tumbling. Although competitive gymnastics involves discipline and hard work, we pride ourselves on maintaining a fun and positive atmosphere for our gymnasts. Participation in the team program is by invitation only. Gymnasts transferring from other gym programs must be evaluated before entering our team program. All athletes are required to be members of the USAG Junior Olympic Program.
If you would like to be evaluated for our team gymnastics program, please email our Team Gymnastics Staff at gymteam@uniquesportsacademy.com. If you have financial questions, please email payments@uniquesportsacademy.com.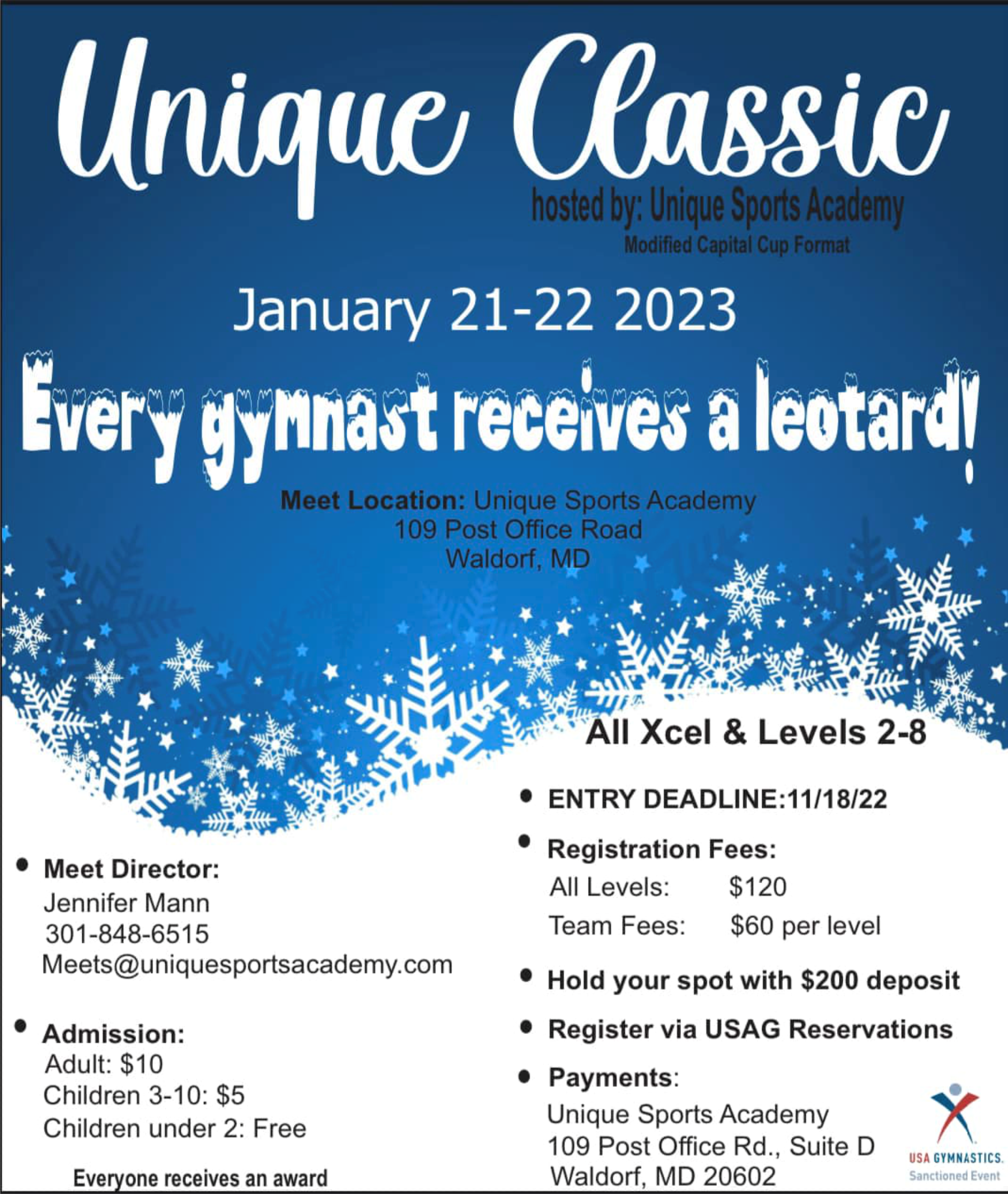 Scholar Athletes from Unique Gymnastics
Kelly Barock- Ball State
Samantha Ward- Towson University
Taylor Puryear- University of Kentucky
Brianna Odom- Temple University
Chelsea Knight- N.C. State